Orthokeratology from Chico Vision Care Optometry
Orthokeratology, also known as ortho-k, is used to reduce myopia. At Chico Vision Care Optometry in Chico, CA, we provide orthokeratology. Here's what you need to know about ortho-k and how it can help you or your child.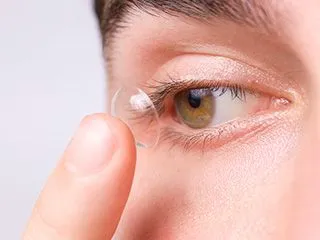 What Is Orthokeratology?
Ortho-k are specially designed lenses that reshape the cornea. They are worn at night, and they correct refractive errors and astigmatism.
Many children use ortho-k lenses to stop the progression of myopia. However, there are not any age restrictions for ortho-k. Even if you are an adult, our eye doctors can determine if ortho-k is right for you during your next eye exam. It's also more convenient for children and adults who are active in sports to not rely on glasses or contacts.
How Does Ortho-K Work?
Ortho-k uses specially designed, gas-permeable lenses to gradually reshape the cornea while you sleep. Many patients like the convenience of wearing the lenses while they sleep. Ortho-k is a great option for patients who do not qualify or do not want to get corrective eye surgery.
Benefits of Ortho-K
There are several advantages to wearing ortho-k lenses. First, you will be able to achieve optimal vision without the use of corrective lenses or glasses. Also, ortho-k lenses can provide quick correction as early as the next day. Stronger prescriptions could take a few weeks before the optimal result is achieved.
Ortho-k lenses are comfortable, especially since you will be wearing them while you sleep. You will also avoid dry eyes since you will not have to wear contacts during the day. Ortho-k also offers a safer alternative to LASIK, which permanently alters the cornea.
Stopping Ortho-K
It should be known that ortho-k is not permanent. Your cornea will revert to its original shape once you stop wearing the lenses. You will need to revert to wearing your contact lenses or glasses once you stop treatment. We can discuss all of your options at our office.
Visit Chico Vision Care Optometry for Ortho-K in Chico, CA
Orthokeratology offers a safe and effective way of treating myopia. If you are tired of relying on your contacts or glasses, ortho-k could be an excellent option for you. At Chico Vision Care Optometry, we provide exceptional eye care for many conditions, including myopia. Our office staff is ready to meet with you and discuss your options. Contact our office in Chico to book your appointment today.